Realty Quest – CT Real Estate
Home
CT Real Estate Professionals
Call us toll free at 800-656-4993
RealtyQuest takes pride in its track record of successful real estate listings and sales in Connecticut.
RealtyQuest's rental specialists provide expert real estate guidance for Connecticut landlords & tenants.
For All Your Real Estate Needs...
If you are looking for Connecticut real estate information you have come to the right place! Realty Quest agents focus exclusively on CT real estate of all types: single family, multi family, condominiums, apartments, investment property and land for sale.
Realtor Blogs & Real Estate News
Whenever I take a listing, I will go through the house and make a list of suggested tips that will improve the appearance of the property and make it more appealing to the buyer. Even though selling a home can be an emotional time, I always tell the sellers that they are selling their HOUSE, not their HOME. De-personalization is very...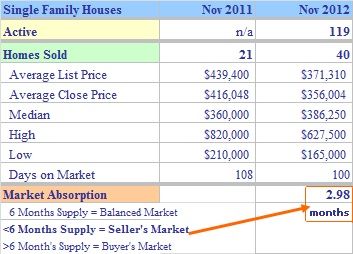 The Trumbull CT real estate market report for November 2012 showed a  phenomenal 90% INCREASE in sales as compared to November 2011 sales. The Greater Fairfield County MLS recorded 40 closed sales compared to 21 sales last November. (see chart below) The same year-to-year comparison showed a decrease in list and selling averages, 15% and  14% respectively. The median, though,  went up 7%. Moving forward, there are...
It was another strong sales month for the Monroe CT real estate market.  Results for November 2012 showed a 33% INCREASE in sales over November 2011 sales. Average list and sales prices shot up 20% and 24% respectively.  Market time decreased substantially from 161 days to 88 days or 45%.   Inventory went down with some sellers withdrawing from the market for the...
 Stratford CT Real Estate Market Report - November 2012 Stratford CT November 2012 single family home sales showed a 31% INCREASE in sales as compared to  November 2011. List and selling averages INCREASED 11% and 10% respectively, with the bulk of sales in the $100K-$300K range (see below), while days on the market remained the same. Thinking of buying a home in Stratford...
In November 2012, 2 properties were rented in Rowayton. This is 2 fewer than last month and 4 fewer than November of 2011. As of January 3, 2012, there are 5 active rentals in Rowayton with an average list price of $6,430. Pricing ranges from $2200/month for a 3 BR Ranch on Burchard Lane  to $9,000/month (flexible winter rental) for a waterfront...
In November 2012, 4 properties were rented in Darien, 2 fewer rentals than last month. This is 3 fewer closed rentals than in November of 2011. The range of prices for active rentals is the same as last month, from $2500/month for a 2 bedroom cape on Relihan Road to $16,000/month for a stately, 6 bedroom, brick colonial overlooking a golf course...