Realty Quest – CT Real Estate
Home
CT Real Estate Professionals
Call us toll free at 800-656-4993
RealtyQuest takes pride in its track record of successful real estate listings and sales in Connecticut.
RealtyQuest's rental specialists provide expert real estate guidance for Connecticut landlords & tenants.
For All Your Real Estate Needs...
If you are looking for Connecticut real estate information you have come to the right place! Realty Quest agents focus exclusively on CT real estate of all types: single family, multi family, condominiums, apartments, investment property and land for sale.
Realtor Blogs & Real Estate News
On a recent marathon house shopping day with a buyer, we pulled up in front of one of our appointments.   I got out of my car, then looked for my client to follow from her car. However, she remained in her car. I walked over and she told me she was not going in. She said it looked much different...
Boilers and Water Heaters Should Be Operated Continuously If a boiler or water heater is turned off for more than a week, it is possible that condensation can cause the unit to plug when it is turned on again. Protect Yourself Against System Failure With A Monitored Security System We strongly recommend that every home have a monitored security system capable...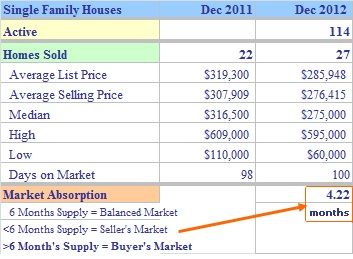 Shelton CT home sales for December 2012 ended on the upside as compared to December 2011 sales AND last month's sales. Compared to last year, sales were UP 23% and compared to November sales, they inched up 8%. However, average list and closing prices went down from December 2011 results.   Putting a little positive spin on this, there was a strong cluster...
Questions and confusion about whether Shelton, CT and Huntington, CT are two distinct areas - or not -- come up everyday.  They are, in fact, one and the same, under the umbrella of the city of Shelton, CT and zip code 06484. A little history -- Shelton split from Stratford in 1789 and became Huntington, named for Connecticut governor Samuel Huntington. ...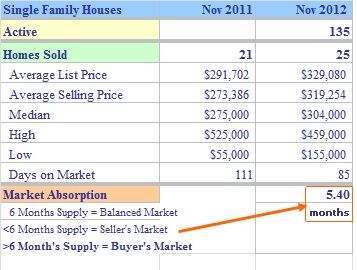 Home sales in Shelton CT in November 2012 INCREASED 19% as compared to November 2011 sales. List and sales averages both rose a healthy 13% and 17% respectively. Days on the market went down 23% and the median jumped  10%.  All in all November 2012 was a VERY respectful month! Market absorption for the month registered at 5.40 months, meaning, by...
HELLO BIG BANK, HOLDER OF MY MORTGAGE, CAN YOU HEAR ME!!!! Even with well-meaning government intervention, it is almost impossible to refinance the mortgage on your upside down home. Here are a few tips I gleaned from a NY Times article by Lisa Provost: First, she recommends writing the hardship letter yourself. Second, she says not to assume the bank has a heart-...